How To Start A Blog [A Newbie Guide To Profit]
---
Great!
So, you've decided to finally start a blog huh?
There's already so much information on the web that could overwhelm a newbie like you. But don't worry. Just sit back and relax everything's easy peasy.
Now, where do you start, really?
Well, I used to be in a confusing mode just like you when I was a newbie in 2014. What I did was experiment on different blogging platforms so I can start learning the ropes:
I've tried them for free until I got the hang of it.
Of course, before you start your blogging journey, you have to at least know something about setting up you own gorgeous website, right?
So, let's move on.
Why do you need to blog?
There are tons of reasons why bloggers blog. But I guess the ultimate goal of why do you need to blog is to retire from whatever boring things that you're probably doing at the moment, grab your laptop and start doing something that you can do even after retirement which is totally awesome. Here's the truth:
/Blogging has no bounds.
/It gives you the freedom to say what you mean and mean what you say.
/Do they know that you're a good writer? Well, here, you can hone your writing skills with or without experience.
/The web is your universe, it's all yours. Even before you start to write on a certain topic, someone must have written it a hundred times over - so doing your research will ease your pain in writing your blog posts.
/It's a great way to interact with your virtual new Bffs (Best friends forever).
/And finally, it's a great way to earn lots of money simply by blogging
I bet you already know all of that, but it's nice to know that starting a blog is an opportunity for you to have your own online business. Just awesome!
One very last thing before we get started:
Here's what needs to be done.
Setting up a website from scratch is not as difficult as you think it is. These days, not much coding is required. In fact, you can do this in only two ways:
Set-up your blog your own way.
Outsource a web designer, might be free (someone you know) or paid (outsource).
1. Set-up your blog your own way.
I would presume that you already did your homework and know that you cannot blog without a site of your own. And that a blogging platform is vital in your success as a blogger.
I will focus on the blogging platforms that I've tried and will present to you the cost that you will incur upon choosing one of these platforms.
You need to follow these steps in order to start a blog. If you follow this guide exactly, you'll have your own blog set up in no time at all.
a. CHOOSE YOUR BLOGGING PLATFORM.
I've personally used and experimented on these blogging platforms so I will only give you these 7 samples. But actually there's more that you can choose from.
Price: Free
Themes: Over 4,400 themes.
For: Beginners, Professionals, and Businesses.
So far, it is the most popular because of its flexibility and ease of use. It also allows you to build your blog on your own terms.
Price: Free or $2.99 per month.
Themes: Over 100 free themes.
For: Beginners and startup bloggers
WordPress.org and wordpress.com are totally different.
The free plan allows you to build a blog with limited features under a WordPress.com subdomain name (eg-: yourname.wordpress.com) and in exchange WordPress will show their ads on your blog. You also won't be able to customize your blog theme the way you want or show your own ads.
3. Tumblr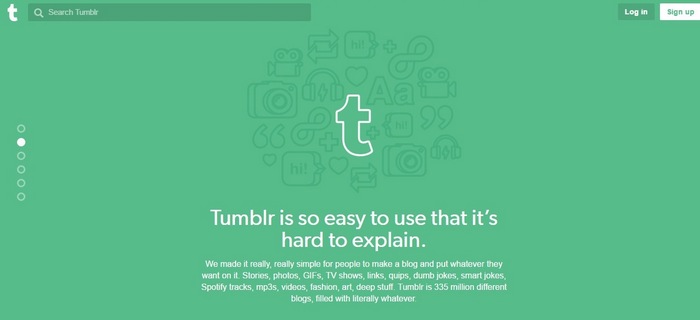 Tumblr has a limited number of free and premium themes for customizing your blogs. Your own custom domain name may also be configured in your blog instead of the free sub-domain name Tumblr provides.
It has limited customization that's why it's not suitable for serious bloggers who aims to become professional bloggers.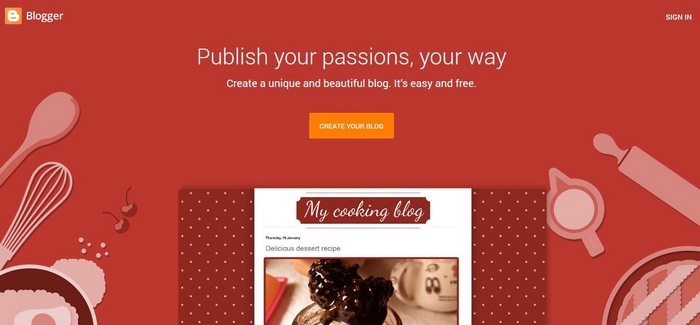 Price: Free
For: Beginners and personal bloggers.
This Google-owned blogging platform is still very active online as it supports millions of Bloggers to host their blogs.
With Blogger, you can customize your website in whatever way you want and even monetize your website with free ads.
5. Wix
Price: Free or $4.50 a month.
Best For: Beginners.
Wix is a good platform for bloggers. It has a lot of awesome template designs for setting up a blog and web designs.
A paid plan starts at $4.50 a month. This has more storage and you can have a custom domain name.
However, Wix is not for serious bloggers as it has limited customization choices. But it's good for a personal blog.
Price: $12 per month.
For: Beginners and businesses.
The platform is best for setting up a business blog. Its platform provides both a business website and a blog all the same time. Squarespace is also not an affordable platform for hosting a personal blog.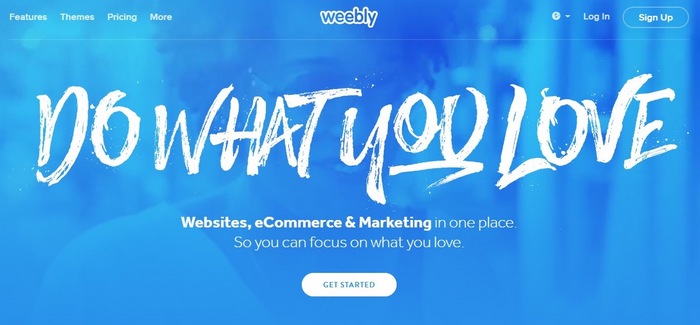 Price: Free or $8 a month.

For: Beginners and businesses.
The platform only offers a small number of themes for blogs. Weebly is easy to use and allows you to setup a blog alongside a website. This makes it more suitable for business blogging.
While the free plan limits the customization and features of the platform, the paid plans will allow you to setup a custom domain and even sell products through your website.
Recommendation: I will go for WordPress.org, as this is massive and widely used by bloggers worldwide.
b. CHOOSE A WEB HOST FOR YOUR BLOG. SELF-HOSTING OR FREE.
You have to do this right before we go any further. You need to decide whether to grab a free one or pay for your blog.
But here, I'd like to suggest that you get a paid host so you won't have any restrictions in monetizing your blog.
On a free blog, your blog's web address (your URL) will have the host company's name and it'll look like this:
nameofyourblog.wordpress.com
nameofyourblog.blogspot.com
nameofyourblog.tumblr.com
With a free hosting site, You won't be able to get your OWN domain name. Meaning, it's hosted on someone else's web property and they can delete it if they want so.
Now, If you start a blog on your own domain (if you chose self-hosting and a custom domain) then check them out below:
1. Bluehost: Highest Reliability ($2.75/mo)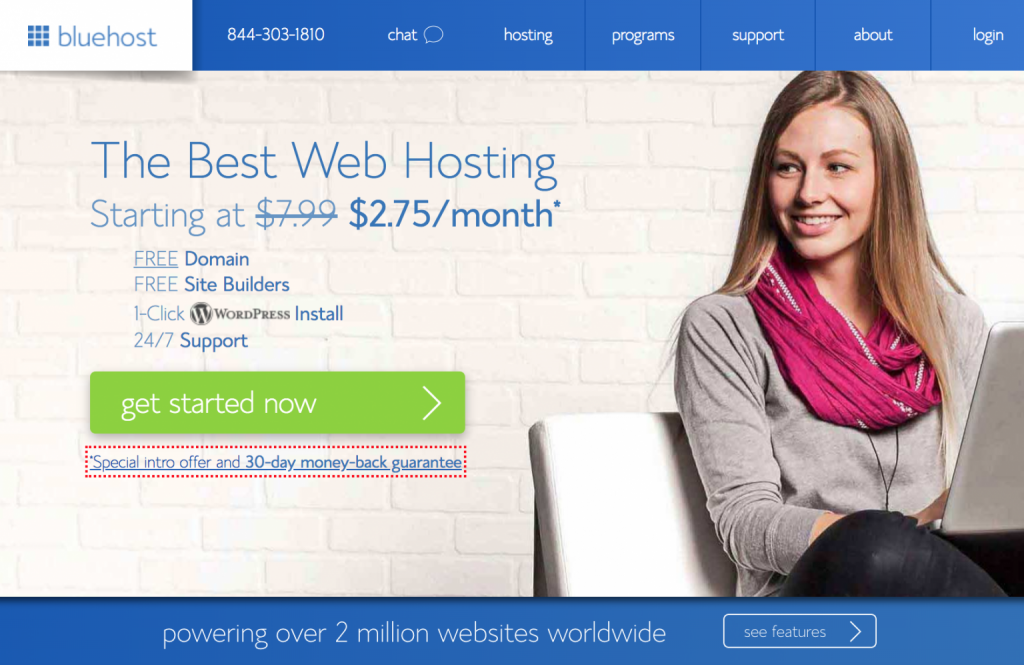 Cost: $2.75/mo (3-year plan)
Load time: 424ms (5th in speed)
Uptime: 99.99% (1st in uptime)
Support: Live Chat (avg. response ~5min)
2. HostGator Cloud: Best Cloud Hosting ($2.99/mo)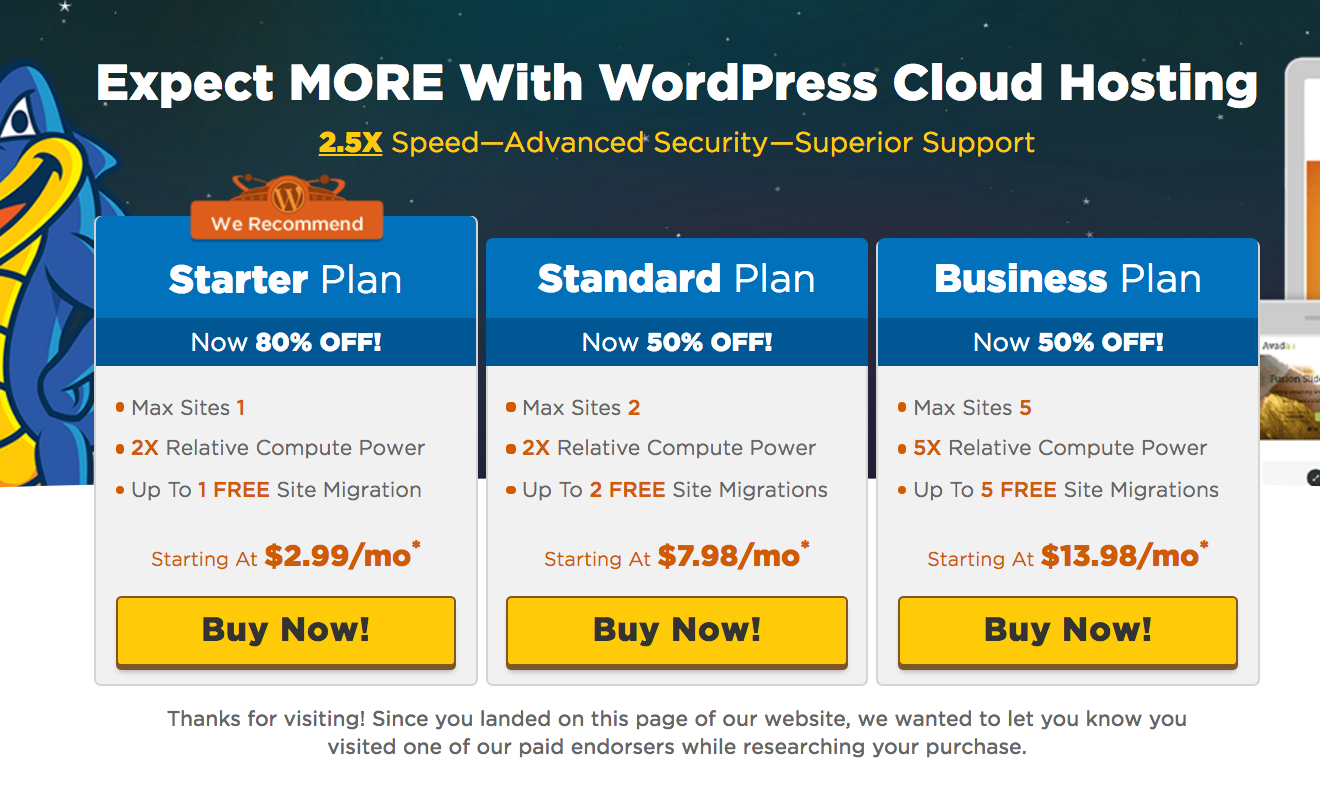 Cost: $2.99/mo (1, 3 and 6-month plans)
Load time: 419ms (4th in speed)
Uptime: 99.97% (12th in uptime)
Support: Live Chat (avg. response ~3min)
3. SiteGround: Best WordPress Host ($3.95/mo)
Cost: $3.95/mo (1-year plan)
Load time: 714ms (12th in speed)
Uptime: 99.99% (2nd in uptime)
Support: Live Chat (avg. response ~2min)
4. GoDaddy: Best Small Business Host ($2.49/mo)
Cost: $2.49/mo (3-year plan)
Load time: 455ms (6th in speed)
Uptime: 99.96% (16th in uptime)
Support: Live Chat (avg. response ~14 min)
5. Dreamhost: Good for Small Sites ($2.59/mo)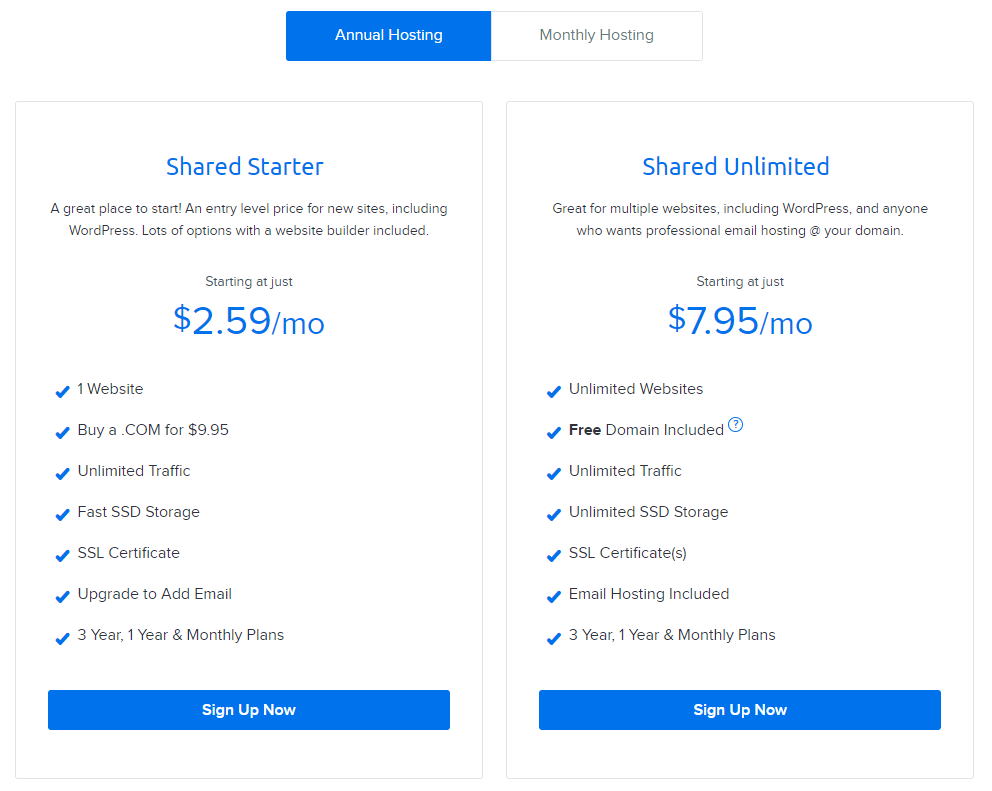 Cost: $2.59/mo (3-year plan)
Load time: 710ms (11th in speed)
Uptime: 99.95% (18th in uptime)
Support: Live Chat (avg. response ~6 min)
With self-hosting you'll get the following:
Domain: The domain is your sites URL (name of your website). Examples: google.com (Google.com is the domain), Facebook.com (Facebook.com is the domain).
Hosting: Hosting is the company that puts your website up on the internet so everyone else can see it.
Got it! It's simple.
c. SET UP A BLOG ON YOUR OWN DOMAIN.
I would presume that you've chosen Wordpress and had hosting company to house your site with your own domain name.
Good!
Most hosting companies offer a "one-click" WordPress install solution on their admin panel.That button will automatically install WordPress on your blog.
Now, once WordPress is installed on your website, you can start blogging through your WP-Admin page usually www.yourblognamehere.com/wp-admin and start writing valuable contents through your dashboard.
If the layout looks confusing, don't fret! It gets very understandable quickly. Don't worry!
D. DESIGN YOUR WEBSITE.
You have to design your website the way you want to promote your brand.
It must look professional and simple. WordPress has a lot of Themes that you can choose from and it also allows you to change themes with just a few clicks. You can just simply switch to another theme without losing any precious content or images.
Your website should be pleasing to the eye and inside must be content that gives value to your readers.
Make it user-friendly and easy to navigate too.
For more reading, feel free to check out WordPress tutorial videos on Youtube. You may find them helpful to you as you design your site.
E. PROFIT FROM YOUR BLOG.
After you're done setting up your blog. Start creating useful content so you can start finding readers. Make sure that you build a relationship with them once they visit your site. Making money from your blog comes from a variety of income streams. Here are some of them:
Affiliate marketing (promoting products and services of others)
Selling products (personal digital and physical products)
Selling services (consultant or design services)
Selling advertising (AdSense, direct ads, other)
Other (sponsorships, donations, memberships, events, speaking
And others.
Now that you know how to start a blog, do it now.
Enjoy your new blog!